PPC2000 Retarder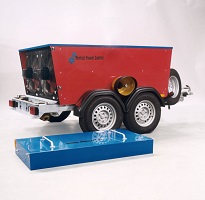 The PPC2000 is an air-cooled, multifunctional, mobile power tester, which can be used to measure the torque and power of any device with an outgoing shaft. This tester can be coupled to the power take off (PTO) of every machine, and can be equipped with its unique, computer-controlled lifting principle (optional). The power tester absorbs the power of the tested machines via two coupled air-cooled eddy-current brakes. An eddy-current brake is a metal disc that rotates in a magnetic field of a number of electromagnets; the excitation of these magnets is adjustable. The force is measured via a load cell, so that the power can be determined.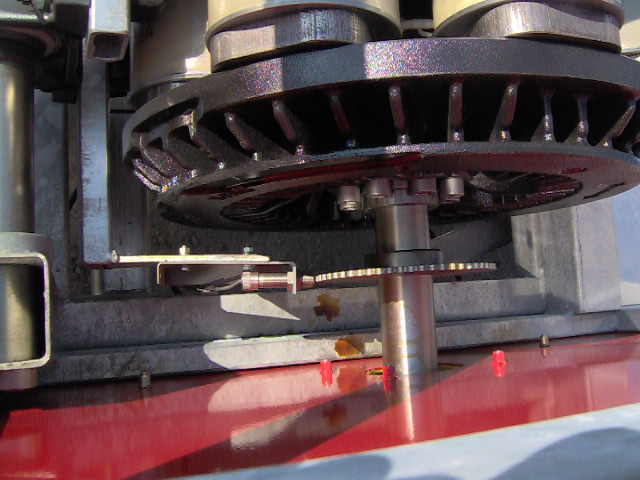 The PPC2000 is equipped with forced air-cooling. During testing the heat is carried off via two electrical fans. With the Win-Dyno program a detailed and extensive test report can be made, so that the customer obtains a perfect view in the condition and the performance potential of the source of power of his machine. The computer program can be expanded with various options such as applications for the SKL test(only applicable in the Netherlands), Win-Dyno software program for control and data acquisition, measurement of the turbo pressure and slip in the power train and fuel consumption measurement. Optional is extra software for soot - and compression measurement.
Security:
The PPC2000 is equipped with "forced air cooling". This implies that the heat caused by testing is directly carried off.
The PPC2000 is provided with CE marking and a shearbolt safety device in the PTO.
Technical specifications:
- Max. Rpm: 3500; a balanced PTO (power take off) is needed when rpm is over 1800!
- Max. torque continuously: 2300 Nm @ 1000 rpm
- Max. power: 340Kw at ambient temp. of 20°C, 1000 RPM. Test duration will depend on ambient temp.
- Power:

340Kw -> 5 minutes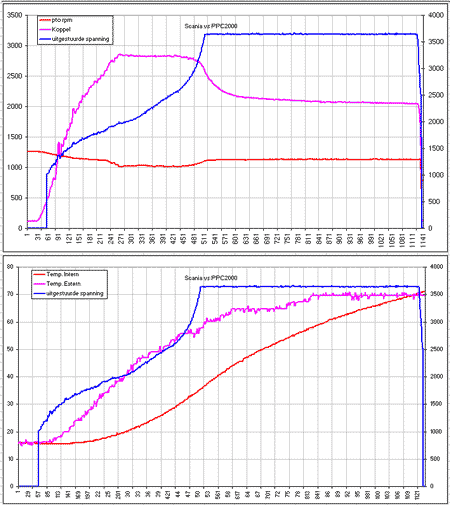 300Kw -> 8 minutes
225Kw -> 27 minutes

- Power supply: 400V, 25A
- Dimensions: 300x150x150cm
- Weight: approx. 1900 Kg
- CE marking
Terug naar overzicht