Readout systems
Here you find the readout systems for our watercooled Dynamometer.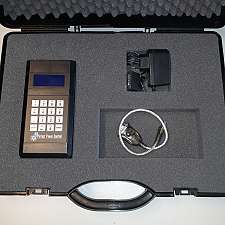 Handheld controller HH877-1
If you do not need the extensive possibilities of the DAS system and the Win-Dyno software, you can choose for the HH877-1 handheld controller. With this device the tester can easily be controlled. The HH877-1 also acquires limited test data. (Controlling the AW dyno with the hand-held controller is not possible)
The tester can be controlled via the HH877-1, a handheld controller equipped with a 4 lines display. On this display the following test are shown:
- PTO rpm
- PTO torque
- PTO power
- PTO torque increase in %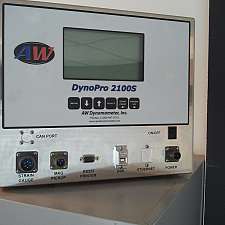 Our Digital read out system gives you the perfect (Horse) Power of your tractor.
With the RPM, NM, Power and torque increase you see direct what the tractor deliver.